What do you get for the man that has everything?
I mean, he has an amazing wife and two fab kids but you can't let Fathers day go by without marking the occasion.
Father's Day June 16th 2013
I found some really cute and cheap ideas for gifts and things to do on Fathers day.
I love taking photos. And I love giving photos to people that they can treasure for the rest of their lives. Something that they can look at and remember the moment they got it.
I may be trying to recreate this little gem before Sunday.
Or something like this. Not sure if could get my little guy to sit still to get this done.
Or how about this cute room service card. I know a certain little girl who would love to play chef and make her Dad whatever he wants.
If the man in you life has a sweet tooth and you love to bake then this next idea is right up your street.
How cute are these cupcakes?
Or wrap his favourite chocolate bar in this cute wrapper and I sure any Dad would be pleased.
What about a cute questionnaire? I can only imagine the answer my little wilds would give. This may also be happening in our house.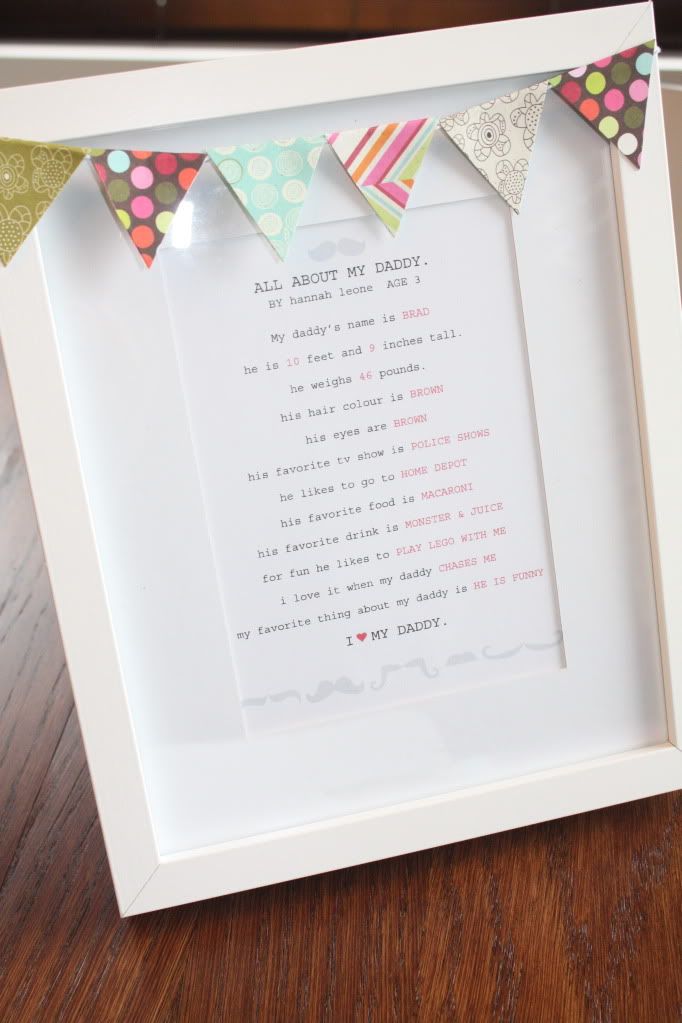 My Dad, the wilds Gran-dad loves his neck ties. He's always wearing them. So this next idea is what I'm going to try do for him. I'm going to hit up the charity shop and see if I can find a tie to recreate. I pretty sure he wear it but would go insane if we spent too much on the gift.
So if your looking for something special for that special guy in your life then I hope these have helped.
But most of all, enjoy the day with the person that helped you become a parent.